Both landline and web-based audio conferencing mean that you can take part in a meeting and conference from anywhere you choose, as long as you have the right equipment. Meeting and conference participants no longer have to be in the same location. The biggest advantage of audio conferencing is that you can participate no matter where you are, as long as you have access to a telephone or computer.
Telephone Audio Conferencing
Also called teleconferencing, this type of conferencing allows you to hold your meetings and seminars using the telephone as your method of communication. This is a great method for anyone on the go, such as someone traveling for a business trip. It's also a great option for last-minute meetings. Have cell phone? Will conference! Most long-distance phone carriers have teleconferencing services for businesses. For a fee, a meeting of five or more people can be held anytime, anywhere. The only thing you need is your telephone, and an access number to dial into the conference. Some telephone companies also provide services such as call recording, call recording playback, and live queued questions.
Web-based Audio Conferencing
Applications such as instant messaging and chat, "webinars," interactive webcasting, and online interactive teleseminars are some of the possible ways to hold your meeting or conference online. As Internet service continues to decline in price and increase in speed, communication software and services are becoming more popular.

One of the most popular methods of holding web-based conferences and meetings is through Voice over Internet Protocol, commonly referred to as VoIP. How does this work? VoIP converts the voice signal from your telephone into a digital signal that travels over the Internet. Using your computer or a traditional phone with an adapter, you can conference with as many people as you want, as long as you want, anywhere in the world, for no additional cost. To use VoIP, you need a computer, an inexpensive microphone, and high-speed Internet service. That's all! The only other requirement is that the people with whom you are conferencing also have high-speed Internet service. VoIP is a great option for business people on the go, as it can often be accessed wirelessly from public places such as restaurants, airports, and parks.
---
Copyright © Zeducorp.
All rights reserved.
For your convenience, certain links will open in new windows.

Telephone Conferencing - Web Conferencing
Related Images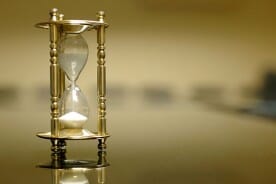 Sand Clock On A Conference Table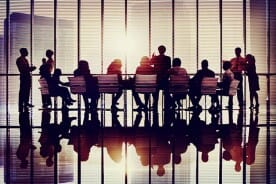 Collaboration At A Conference